A few months ago, Abi Buller from the agency Canvas 8 asked for my expert opinion on a spotty trend: Yes, the Zara dress with the spots! It's a great example of how one stylist can change the way we feel about clothes and by making this one dress so popular, create an inclusive wardrobe staple that lets you fit in or stand out, depending on how you look at it.
Abi proceeded to put together a really informative and fun article which you can see below when you click on the link. Enjoy!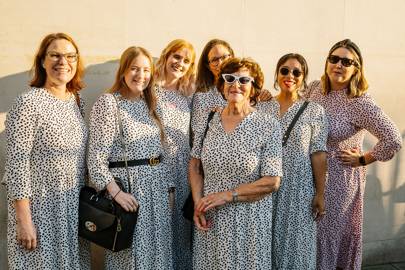 Image via Glamour Magazine/ Giles Smith
How a spotty dress became an online moment
Turning up to an event in the same dress as someone else used to be the stuff of sartorial nightmares. But, thanks to a culture of celebrating, not shaming, on social, #twinning is often #winning. But how does a dress become 'the dress'? And how can a single product spark an online moment?
Click on the link to read the full report: Canvas8-How a spotty dress became an online moment